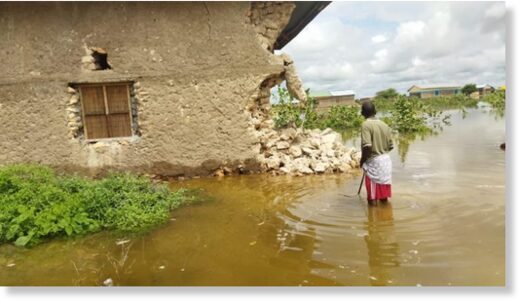 The worsening flood situation in Kenya has forced as many as 58,000 people from their homes, according to the latest reports from humanitarian organisations.
In a recent interview with local television, the Secretary General of the Kenya Red Cross Society, Dr Ahmed Idris, said that at least 19 of the country's 47 counties have now been affected by flooding which began in late October 2023. As many as 46 people have now lost their lives as a result of the heavy rains and flooding, Dr Ahmed Idris said.
Currently the worst affected areas are in the north of the country, in particular in Samburu, Wajir, Isiolo, Marsabit and Mandera counties. However the recent overflow of the Tana River has affected areas in the east of the country including Tana River and Garissa counties.
Dr Ahmed Idris said forecasts for the coming weeks show an possible increased flooding risk for western areas of the country.