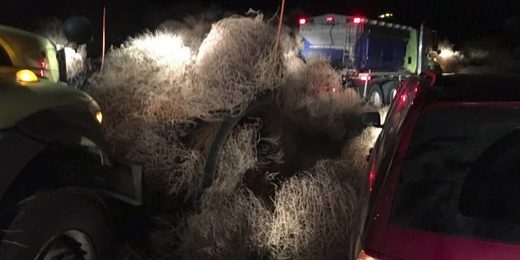 Several drivers in Washington state had to be rescued by snowplows after getting trapped in their vehicles on a highway New Year's Eve, according to officials.
But the rescues had nothing to do with wintry weather.
Tumbleweeds had piled up about 30 feet, blocking State Route 240 and leaving "several vehicles trapped," including a semi-truck, according to Washington State Patrol. The road was closed in both directions around 6:30 p.m. near West Richland, Wash.
Trooper Chris Thorson shared a photo of Department of Transportation workers making their way through the piles of tumbleweeds in the dark as some drivers can still be seen in their vehicles.