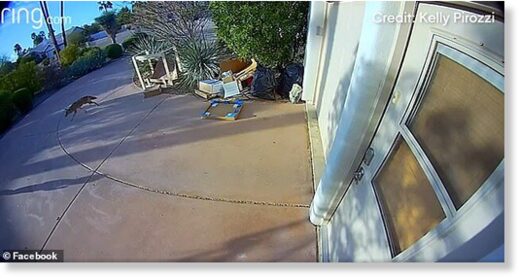 Arizona officials are searching for a large coyote that reportedly injured two toddlers in separate attacks in Scottsdale this week.
Kelly Pirozzi told ABC News she was standing in her driveway on Wednesday when the coyote approached and bit her 21-month-old son on the arm in a shocking moment caught on her surveillance camera.
The coyote knocked the toddler down, and once the boy started crying, the animal released his arm from its grip, Pirozzi said.
She then rushed her son into the house. Pirozzi said he's OK and only suffered minor bite marks.
"It happened so quickly," she said.