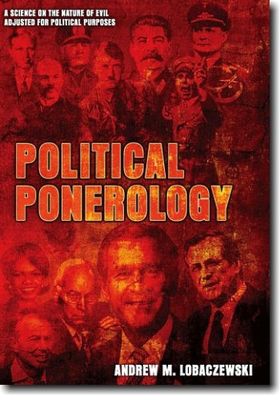 I always wondered why some people - particularly politicians - are cruel to the extent of committing genocide and wanting to inflict more pain on humanity until a friend introduced me to the term ponerology - a term coined by Polish psychiatrist Andrew Lobaczewski to describe the study of the causes of periods of social injustice.
Ponerology seeks to explain phenomena that include aggressive war, ethnic cleansing, genocide and police states (Wikipedia). Studies in this discipline have shown a tight link between social injustice and psychopathy - the ability to lie, steal, cause great harm or kill with virtually no remorse.
To understand what animal a psychopath is, Lobaczewski in
Political Ponerology: A Science of Evil Adjusted for Political Purposes
says: "Imagine - if you can - not having a conscience, none at all, no feelings of guilt or remorse no matter what you do, no limiting sense of concern for the well-being of strangers, friends, or even family members.
"Imagine no struggles with shame, not a single one in your whole life, no matter what kind of selfish, lazy, harmful, or immoral action you had taken.
"And pretend that the concept of responsibility is unknown to you, except as a burden others seem to accept without question, like gullible fools.