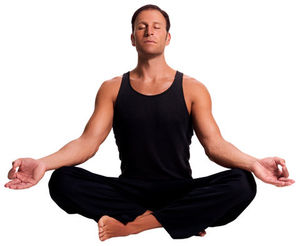 Over the December holidays, my husband went on a 10-day silent meditation retreat. Not my idea of fun, but he came back rejuvenated and energetic.
He said the experience was so transformational that he has committed to meditating for two hours daily, one hour in the morning and one in the evening, until the end of March. He's running an experiment to determine whether and how meditation actually improves the quality of his life.
I'll admit I'm a skeptic.
But now, scientists say that meditators like my husband may be benefiting from
changes in their brains
. The researchers report that those who meditated for about 30 minutes a day for eight weeks had
measurable changes in gray-matter density in parts of the brain associated with memory, sense of self, empathy and stress
. The findings will appear in the
Jan. 30 issue of Psychiatry Research: Neuroimaging
.
M.R.I. brain scans taken before and after the participants' meditation regimen found increased gray matter in the hippocampus, an area important for learning and memory. The images also showed a reduction of gray matter in the amygdala, a region connected to anxiety and stress. A control group that did not practice meditation showed no such changes.