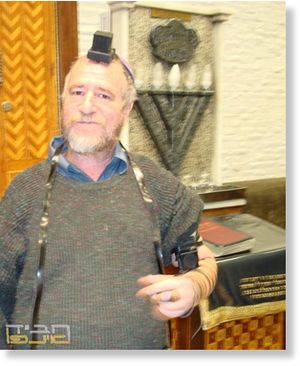 Investigative journalist and
critic of the Israeli government
Barry Chamish has
recently published
a strange and telling review of Andrew Lobaczewski's
Political Ponerology
. Chamish is best known for his UFO research in Israel and theory that Israel's former minister of Foreign Affairs, Shimon Peres, and the Shin Bet were responsible for the assassination of Yitzhak Rabin, not the crazed Israeli "settler" Yigal Amir. He has also been highly critical of
Ariel Sharon
, the psychopath behind the massacre of Sabra and Shatila. And we at SOTT grew to appreciate his, as it appeared in the past, keen insight into the true nature of Israeli leaders.
But his recent review has caused the editors at SOTT.net to ponder some interesting questions.
Chamish begins his piece, "The Two Faces of Political Ponerology", with a poorly researched statement:
Ponerology is a term invented by the author and it means the study of the nature of political evil.
While Lobaczewki did invent the term pathocracy to describe a system of government saturated with psychological deviants, he didn't invent the term ponerology. Actually, as Lobaczewski makes clear in his book, ponerology is a theological term that means the study of evil. Lobaczewski adopted it for his own purposes in studying the nature of political evil, thus the title of his book:
Political
Ponerology. Chamish then writes: