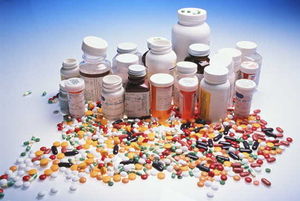 Many people taking powerful psychiatric medications that increase their risk of weight gain and diabetes are prescribed those drugs when there's little evidence that they will get any benefit from them, a new study shows.
What's more, experts say that even when these drugs, which are known as atypical antipsychotics, are prescribed as recommended, they may not be safer or more effective than the less expensive, older medications that they've apparently replaced.
"Atypical agents were once thought to be safer and possibly more effective," says study researcher G. Caleb Alexander, MD, an assistant professor in the department of medicine at the University of Chicago Hospitals. "And what we've learned over time is that they are not safer, and in the settings where there's the best scientific evidence, they are no more effective."
How Drugs Developed for Schizophrenia Became Used as Antidepressants
The first generation of drugs to treat serious mental illnesses like schizophrenia were introduced in the late 1950s and 1960s, but those drugs often had disfiguring and painful neurologic side effects like muscle spasms and tremors and caused involuntary movements like facial grimacing.
In 1989, the first of a newer generation of atypical antipsychotic drugs, Clozaril, was introduced with the promise of being more effective than its predecessors, with fewer side effects. Other medications in the class soon followed, including Abilify, Geodon, Invega, Risperdal, Saphris, Seroquel, and Zyprexa.
"Since there were all these new drugs, and it costs 700 to 800 million to bring a drug to market, drug companies needed to make that money back," says Jeffrey Lieberman, MD, chairman of the department of psychiatry at Columbia University, who was not involved in the study. "These drugs were marketed aggressively."
The study, which was published online in the journal
Pharmacoepidemiology and Drug Safety
, documents what Lieberman and others believe were the effects of that marketing.
Researchers found that the number of office visits in which a doctor documented a patient's use of atypical antipsychotics more than doubled since the mid-1990s -- climbing from 6.2 million in 1995 to 14.3 million by 2008, making them the top-selling pharmaceutical drug class.
Over time, the way doctors prescribed those drugs changed, too,
with doctors becoming more likely to prescribe these powerful medications for conditions in which they had not been rigorously studied or FDA approved
, such as anxiety, depression, attention deficit disorder, and for aggression and agitation in dementia patients.
In adults, for example, the use of any antipsychotic medication -- old or new -- remained relatively stable from 1995 to 2001. But from 2001 to 2006 use of the medications doubled, the study showed, indicating that doctors were becoming quicker to turn to these powerful drugs.
In children, the use of the drugs skyrocketed, increasing 800% from 1995 to 2005.
"Time and time again what we see is medications that are prematurely adopted in populations that have little or nothing to gain, and this study is yet another example of how both doctors and patients may overenthusiastically or prematurely adopt medicines beyond the evidence base," Alexander says.
Atypical Antipsychotics Become a Target of Lawsuits
In many cases, government regulators felt that pharmaceutical companies promoting these drugs broke the law by encouraging doctors to prescribe them "off-label." Off-label drugs are those prescribed by doctors for purposes not approved by the FDA.
According to a report released in December 2010 by the consumer watchdog Public Citizen, some of the largest drug company settlements with the federal government in the last two decades were for the unlawful promotion of atypical antipsychotic drugs.
In 2010, for example, the drug company AstraZeneca paid $520 million to settle allegations by the federal government that it engaged in unlawful promotion of its drug Seroquel, which is the top-selling atypical antipsychotic.
AstraZeneca Responds
AstraZeneca offered the following written response to the findings of the new study:
"AstraZeneca believes that Seroquel is a safe and effective medication when used as recommended in the prescribing information and offers clinicians, patients and their loved ones an important treatment option.

Doctors need a range of options as they seek an appropriate treatment for individual patients, because they recognize a one-size-fits-all approach to treating all people with mental illnesses like bipolar disorder and schizophrenia is not possible.Doctors consider the needs of individual patients and the array of treatments that are available, including prescription medicines. Doctors are trained to carefully make these choices.

The company has worked diligently with the FDA to ensure that the safety profile of Seroquel is reflected appropriately in the prescribing information so that health care professionals can weigh the risk and benefit of Seroquel when making treatment decisions.

It is AstraZeneca's policy to promote our medicines and to conduct interactions with healthcare professionals in compliance with the laws and regulations that govern the healthcare community in the United States. We train AstraZeneca employees to follow our compliance policies."
Putting the Brakes on Inappropriate Use
Experts feel the overuse of these medications will need to be addressed on several fronts.
"There are several strategies that can be used to achieve more rational use of these and other psychotropic medicines, including patient and physician education, FDA empowerment, and denial of payments by public and private payers for uses that lack sufficient scientific evidence," Alexander says.
Lieberman said more comparative effectiveness studies would help doctors better understand when drugs in the atypical antipsychotic class were superior to each other or to older drugs, and that would better inform prescribing practices.
"It's a bit like going to the supermarket and trying to buy laundry detergent: This one has enzymes; this one has brighteners." he says. "But we don't really know how the drugs compare to each other."
Many felt that the solution should not include preventing doctors from being able to prescribe drugs off-label.
"Off-label prescribing is an important component of practice," Lieberman says. "The reason is that it really takes a lot of money for a drug company to jump through all the hoops to get an FDA indication. There may be good evidence that a drug is effective in a given condition, but the company doesn't see enough of a market there to get it approved."
But he admits that many doctors may be using too free a hand with the prescription pad.
"On the other hand, you don't want to be promiscuous and abuse that privilege," he says.