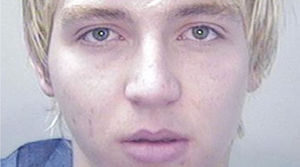 A leading criminologist says teenage killer Joshua Davies may have battered 15-year-old Rebecca Aylward to death because he "did not want to lose face".
And David Wilson, professor of criminology and director of the Centre for Applied Criminology at Birmingham City University, says 16-year-old Davies has shown at least some signs of being a psychopath.
Davies was found guilty at Swansea Crown Court on Wednesday of luring popular "Becca", of Maesteg, to woods near his home in Aberkenfig.
The trial judge Mr Justice Lloyd Jones decided to lift Davies' anonymity as a juvenile because of the seriousness of what he did and because of the "deterrent effect".
For months, Davies launched a verbal and internet hate campaign against his former girlfriend Rebecca.