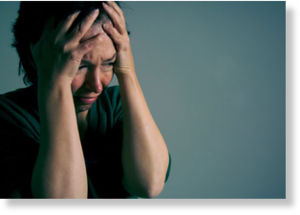 A genetic mutation that is associated with schizophrenia may also be implicated in other major mental illnesses when the individual's mother experiences an assault on her immune system. That is the conclusion inferred by a mouse study conducted by Johns Hopkins researchers.
"Psychiatric diseases have genetic roots, but genes alone do not explain the entire disease," says Mikhail V. Pletnikov, M.D., Ph.D., the study's leader and an associate professor of psychiatry and behavioral sciences at the Johns Hopkins University School of Medicine.
In the study, mice who were predisposed to schizophrenia actually developed mood and
anxiety
disorders instead.
This finding suggests that one gene mutation can lead to another kind of mental illness when influenced by the same environmental factor.