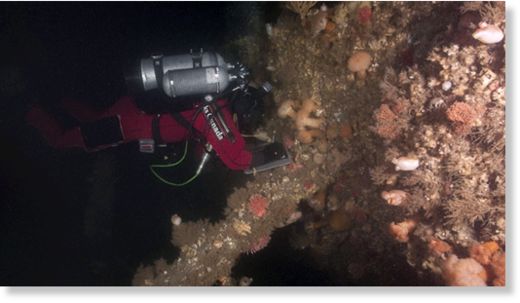 Canada - A special U.S. military team has almost finished its month-long mission off Quebec's north shore to recover the bodies of five crew who drowned 70 years ago when their U.S. Army seaplane slid into the waters.
The wind was fierce and the waves were surging on that day 70 years ago in Longue-Pointe-de-Mingan, a small fishing village.
In 1942, the village became the site of an emergency airstrip on the U.S. military's so-called "Crimson Route," a strategic air corridor to Europe through Maine and Newfoundland.
Late in the afternoon on Nov. 2, 1942, most of the village stopped to watch a U.S. Army seaplane taxi from the harbour.
But the plane - a PBY
Catalina
- struggled to clear the water. Vibert recalls the towering waves of the Gulf lashing at the cockpit during its second take-off attempt.
"I counted five waves, but there may have been more," recalls Josephine Vibert, who was getting married that very day and still lives in Longue-Pointe-de-Mingan. "After the last one, water started entering their plane."
The town's fishermen braved the frothing waters to find four crew members clinging to the fuselage.
Just moments after the survivors were hauled aboard the local fishing boats, the plane, along with the five remaining crew members, slipped beneath waves, never to be seen again.