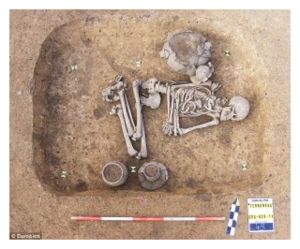 To a certain degree, the anti-LGBT activists are correct about the fact that homosexuality has never existed throughout the history of the world, and gay marriage never actually existed. This is because the term homosexual and the identity of it only came into being within the last hundred and fifty years. Prior to that, same-sex couples existed, though they often did not exist in what we could call same-gender relationships.
Native American tribes have a long and noted history of 'third and fourth gender' individuals. These are women who live their lives as men and often take women as their spouses and men who live their lives as women and who often take men as their spouses. Today, the term two-spirit tends to be used to describe them, though once each nation and tribe had their own name for these individuals. There were often mythological reasons given for their existence, and they were often treated as special individuals.
Evidence is emerging that Europe had this concept for some time as well. The skeletal remains of a male third gender was found in the Czech Republic buried in the same manner that a woman would be. The skeleton dates to between 2900 BCE and 2500 BCE. He was not, as many sources say, a cave man. By this time, the Egyptian unification had already happened, and agriculture was well known. In fact, it is likely that this culture, which was a blend of stone and copper age in their tool and grave goods use, was likely rather sophisticated.
What is more, this skeleton is not the only two-spirit found. A woman's skeleton was found last year buried in the same manner as a man.