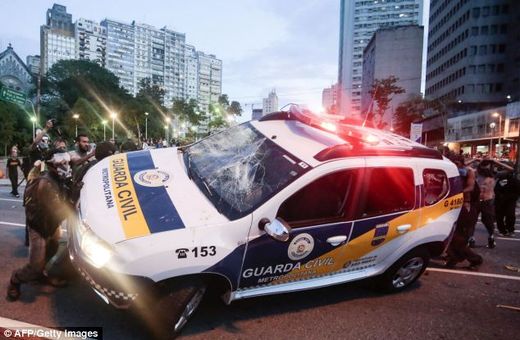 More than 2,000 demonstrators calling for government to prioritise health
First in a series of protests planned against football tournament
World Cup set to start this June in stadiums across the country
More than 2,000 protesters clashed with police in Sao Paulo as tension mounts over the World Cup later this year.
It is the first in a series of demonstrations planned against the tournament, which locals fear will drain public funds needed for the ailing health and education services.
Waving flags, carrying banners and chanting 'there will be no Cup', the crowds swarmed the streets of Brazil's second city.