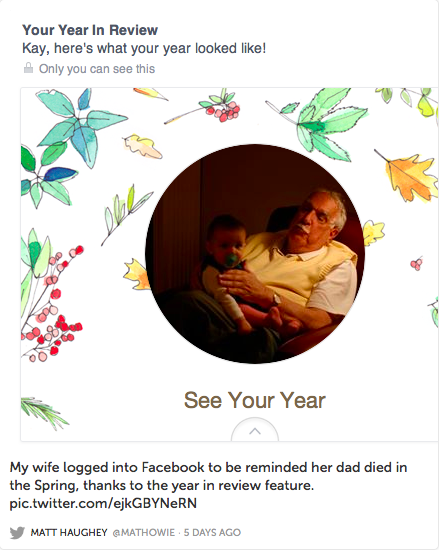 If you've logged into Facebook at all in recent weeks, you may have been met with a prompt to "see what your year looked like" through an auto-generated timeline of photos you've shared on the social network in 2014.
This annual feature, called "Year in Review," is meant to highlight your "most significant moments" over the past 12 months based on which of your posts were engaged with (read: liked, shared, commented upon) the most.
For those who've enjoyed a good year, these customized social scrapbooks can serve as a pleasant reminder of everything celebrated and accomplished in 2014.