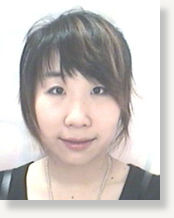 Part of Qian Liu's attack was captured on computer
The man charged with the first-degree murder of York University student Qian Liu had attended the school and recently worked for a NATO-affiliated think-tank.
During a brief appearance Thursday in court, Brian Dickson wore a white shirt and jeans as the judge read out the charge. Dickson did not enter a plea, and was remanded in custody until Tuesday.
Dickson was acclaimed as McLaughlin College's representative with the York Federation of Students in 2006, according to the university's website. York issued a release Thursday afternoon saying he is not currently a registered student and never earned a degree from the school.
Dickson worked as an executive assistant to the president of the NATO-affiliated Atlantic Council of Canada in 2008. A bio on the organization's website says he studied global politics and was a delegate with the York Model United Nations.He was involved with Developments in Literacy, an NGO that seeks to improve literacy in underdeveloped areas in Pakistan, the bio says.