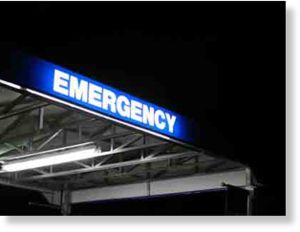 At 2 pm today the National Emergency Alert System is supposed be tested for the first time in its history on a federal level. As of 2:03 the system has yet to be activated.
Every TV and radio station in the nation is supposed to broadcast the test alert - sent from inside the White House - for 30 seconds.
The system was created in 1963 to allow the President to address the nation in the time of nuclear attack or other national crisis.
UPDATE:
Brian Stelter tweets: At the NYT media desk, we heard the test via a radio, but we haven't seen it via cable television.
UPDATE 2:
It's 2:07 and we still haven't seen the test on any cable network. We're calling the FCC, which oversees the system, for comment.