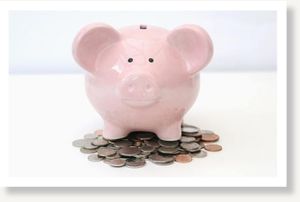 Britons' confidence in the economy and their finances has suffered its biggest drop in close to 20 years, raising fears that the Government's austerity onslaught will set off a self-feeding downward spiral.
The most closely-watched barometer of consumer confidence revealed an "astonishing collapse" in January as the VAT rise took effect, according to market research group GfK NOP.
The first taste of the fiscal tightening to have a widespread impact on consumers appeared to have hit sentiment hard, researchers said, even before the full impact of the public spending cuts is felt.
"In the 35 years since the index began, confidence has only slumped this much on six occasions, the last being in the midst of the 1992 recession," said Nick Moon, managing director at GfK NOP Social Research. "Today's figures, when combined with the bleak economic forecast, will make talk of a double-dip recession unavoidable."
The eight-point plunge in optimism took the barometer's headline reading to -29, the lowest since March 2009, when the UK was mired deep in the last recession.
Their findings will prompt more questions as to whether the Coalition risks tipping the economy back into recession through its programme of tax rises and spending cuts to reduce the budget deficit.