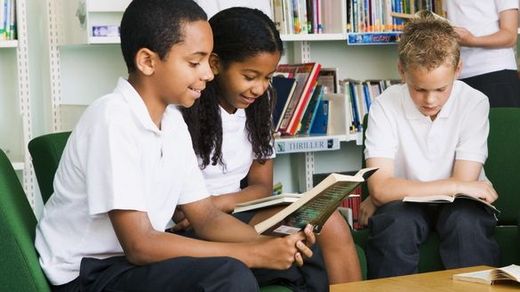 Students are suing the state of Michigan and their Detroit-area school district for violating their "right to read."
The class-action lawsuit appears to be the first of its kind, and potentially signals a new wave of civil rights litigation in the United States to enforce laws intended to boost academic achievement, education law experts say.
The American Civil Liberties Union of Michigan filed what it has dubbed the "right to read" lawsuit on behalf of the nearly 1,000 students in the impoverished district.
Two-thirds of 4th-graders and three-quarters of 7th-graders in the Highland Park school district are not proficient on state reading tests; 90 percent of 12th-graders fail the reading portion of the final state test administered in high school, according to the complaint. Nearly 100 percent of the district's students are African-American.
"A child who cannot read will be disenfranchised in our society and economy for a lifetime," said ACLU of Michigan executive director Kary Moss in a written statement explaining the case. The lawsuit follows a "careful process of investigation that has made clear that none of those [education officials] charged with the care of these children ... have done their jobs."
One of the plaintiffs is a student referred to as S.D. An 8th-grader who has been in the district since 1st grade, his reading proficiency level is at a 3rd-grade level at best, the complaint alleges. Yet he "has never received any individualized reading intervention or remedial instruction from an adult" in the district.