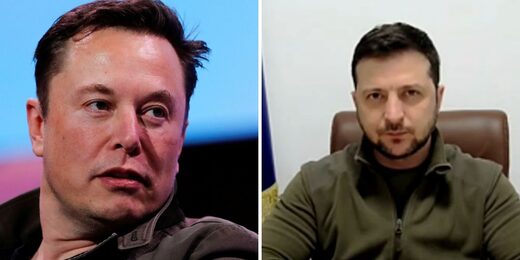 Ukrainian President
Volodymyr Zelensky
suggested that Elon Musk was supporting Russia by providing a hypothetical peace scenario in the conflict between the two eastern European nations.
The tweet from Zelensky comes after Ukraine's ambassador to Germany Andriy Melnik lashed out at Musk, telling him to "f*ck off."
Zelensky tweeted a poll with the question, "which Elon Musk do you like better?" with the options being "One who supports Ukraine" and "One who supports Russia."