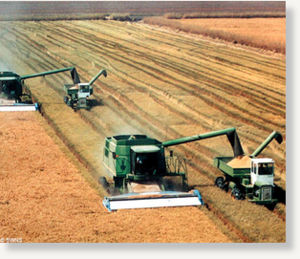 Inside a secure compound at Canadian Security Intelligence Service headquarters this week, I had the rather odd experience of talking to spies about farming.
The spooks at CSIS, like their counterparts in other countries, have recently become obsessed with such loamy topics as marginal crop yields, soil salinity, Indonesian rice futures and dairy-supply bottlenecks.
This week, they played host to scores of agrarians, crop economists, agricultural-threat analysts and farm specialists from a dozen countries in an urgent summit on food security, a meeting in which crop-irrigation ratios were treated with the sort of gravity that, a few years ago, would have been reserved for jetliner flight-training facilities in Florida.
And little wonder. As the intelligence officials listened to analyses of Indian irrigation policies and some rather silly talk about Islamist "agroterrorism threats," the world outside was blowing up over food.
The uprising inflaming Egypt on Friday began, let us not forget, with crowds marching in Cairo on Tuesday to chants of "Bread and freedom!" The Tunisian revolution began in December as a bread-price protest. Neither event was ultimately about food, but its increasing share of the household budget became a catalyst for larger tensions.