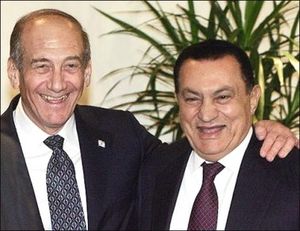 President Obama, clearly frustrated by Egyptian President Hosni Mubarak's intention to retain his hold on power until elections later this year, said Tuesday evening that he has told Mubarak that a transition to representative government "must begin now."
In brief remarks at the White House, Obama made no mention of Mubarak's announcement that he had decided not to stand for reelection. Instead, Obama said he had told the Egyptian president in a telephone call that this was a "moment of transformation" in Egypt and that "the status quo is not sustainable."
Obama's message appeared carefully calibrated to avoid publicly calling for Mubarak to stand down, while making clear he should stand aside. Administration officials say they are seeking a transitional government, with or without Mubarak as its titular head, formed by representative reform leaders and backed by the Egyptian army that will address legitimate grievances, restore stability and plan for a free election.