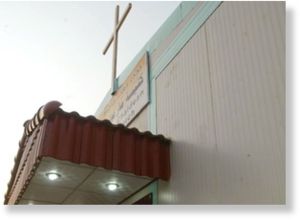 Iraq's first new church under the US occupation opened its doors in the northern city of Kirkuk, the region's Chaldean archbishop told AFP.
The opening of Saint Paul's Church comes despite a deep decline in the number of Christians in Iraq; last All Hallows Eve, Al-Qaeda assaulted a Syriac Catholic church in Baghdad, killing 44 worshippers, two priests and seven Iraqi security officers. As a result, many Christians have fled the capital.
Before the 2003 US assault that toppled Iraqi dictator Saddam Hussein, the number of Iraqi Christians went from an estimated one million to less than half that number; the remaining Christians now live in Kirkuk, Mosul and Iraq's Kurdistan region.
During St. Paul's opening ceremony, Louis Sako, Chaldean Archbishop of the northern province of Sulaimaniyah and Kirkuk, said Christians and Muslims still need one another.