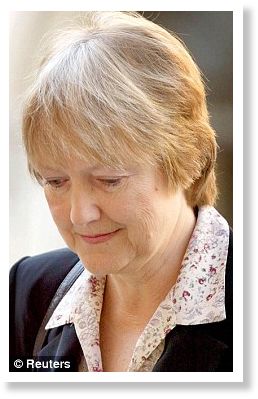 David Kelly's family have dramatically intensified the row over his death by accusing Lord Hutton of letting the Government off the hook.
Dr Kelly's widow Janice and their three daughters said the former judge had not fully examined how much the actions and failings of the Defence Ministry affected the scientist's state of mind.
Their attack came as a coroner ruled that there was no need to reconvene an inquest into Dr Kelly's death, which Lord Hutton concluded was suicide.
Jeremy Gompertz, QC, representing the family, told Oxford coroner Nicholas Gardiner yesterday that the family accepted Lord Hutton's findings "as to the mode and approximate cause of Dr Kelly's death".
But he said they were disappointed he did not "consider more fully the extent to which the state of mind in which Dr Kelly took his own life was induced by the failings of the Ministry of Defence in the exercise of the duty of care owed as his employer". Mrs Kelly, 58, may now sue the MoD for compensation.
Crucial questions left unanswered
The decision not to resume the inquest also came under fire last night, with experts warning that crucial questions about the death of the weapons inspector will be left unanswered. Dr Michael Powers, himself a coroner, said: 'I am concerned that the due process has not been followed.
"There evidently are contradictory views that were never put to the experts who gave evidence before Lord Hutton.
"In consequence the rigours that are normally undertaken at a coroner's inquest simply were not fulfilled."
The Kelly family's statement was their first detailed public response to the much-criticised Hutton report.