Comment: That is one freaky-deaky coincidence...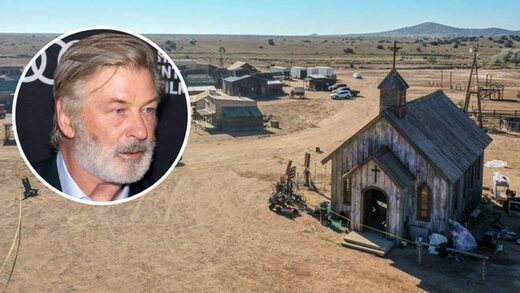 An
assistant director handed Alec Baldwin a prop firearm and yelled "cold gun"
before the actor fired and killed
cinematographer Halyna Hutchins and injured director Joel Souza, according to court documents.
The "cold gun" remark was meant to indicate that the weapon did not have live rounds
, according to an affidavit for a search warrant for the movie set filed by the Santa Fe County Sheriff's Office and obtained by
CNN affiliate KOAT
.
According to the affidavit,
Baldwin was handed one of three prop guns by assistant director David Halls that were set up in a cart by an armorer
.
Halls did not know
there were live rounds in the gun
, the affidavit said.
But
when the actor fired the gun, a live round hit Hutchins, 42, in the chest and wounded Souza, 48, who was nearby
, according to the affidavit. Hutchins was pronounced dead at the hospital after being airlifted, the affidavit says.