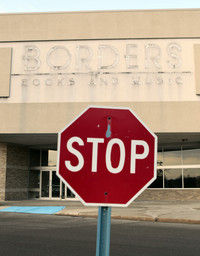 Borders Group Inc., the second- biggest U.S. bookstore chain, filed for bankruptcy in New York today after management changes, job cuts and debt restructuring failed to make up for sagging book sales in the face of competition from Amazon.com Inc. and Wal-Mart Stores Inc.
Borders plans to keep operating and restructure with $505 million in so-called debtor-in-possession financing from lenders led by GE Capital, according to a statement. The 40-year-old chain listed debt of $1.29 billion and assets of $1.28 billion as of Dec. 25 in its Chapter 11 petition filed today in U.S. Bankruptcy Court in Manhattan.
The reorganization is only possible if Borders immediately closes 200 of its 642 stores, according to an emergency motion to sell furniture and merchandise filed in Manhattan bankruptcy court today. Sales need to start no later than Feb. 19 to take advantage of the President's Day long weekend, and another 75 stores may need to close if concessions aren't won from landlords, the company said.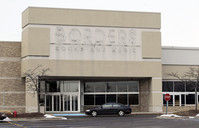 "Closing the stores right away is essential because the Debtors are losing approximately $2 million per week at the closing stores," lawyers for Borders wrote in court pleadings.