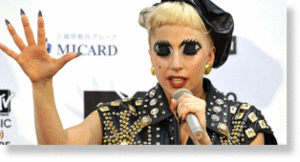 Los Angeles: American pop star Lady Gaga is accused of misrepresenting charitable donations from wristbands sold to benefit tsunami and earthquake victims in Japan earlier this year.
The complaint, filed in a Michigan court on Friday by 1800lawfirm, says the star as well as her record label, Universal Music Group, and the Bravado International Group, lacked transparency surrounding the amount of money that was raised from sales of the wristbands and whether those funds were 100 per cent allocated to earthquake and tsunami victims.
After the earthquake and tsunami disasters in March 2011 that devastated Japan, Lady Gaga created the rubber wristbands and the singer's website advertised that all proceeds from sales of the wristband would benefit victims.