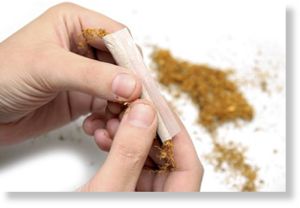 Olympia - A Washington judge blocked the collection of taxes on roll-your-own cigarettes Monday, citing a voter-approved initiative that makes it harder for lawmakers to raise taxes.
Franklin County Superior Court Judge Bruce Spanner granted a request for a preliminary injunction, said Department of Revenue spokesman Mike Gowrylow. He said Spanner considered the upcoming tax in violation of a voter-approved initiative requiring two-thirds of lawmakers to support tax increases.
The Legislature voted earlier this year to force roll-your-own cigarette stores to collect the state's 15-cents-per-cigarette tax, with lawmakers arguing that they were simply enforcing an existing tax and saying that the stores were exploiting a loophole to avoid taxes. Dozens of roll-your-own cigarette stores have appeared recently in Washington, selling cigarettes at less than half the price offered by most retailers.