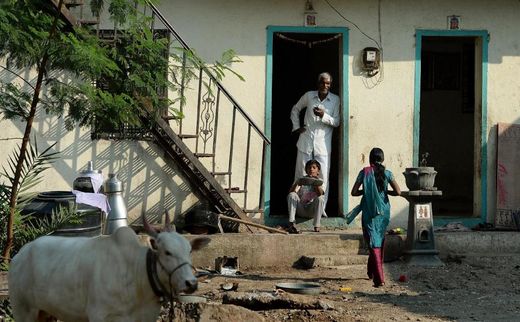 Members of the Gade family proudly show off a stash of Indian rupees kept in an unlocked tin barrel in their bedroom, despite their home not having a front door.
In Shani Shingnapur village in western India, residents see little need for such security,
thanks to their belief in special protection from the Hindu deity Shani
.
As farmers trundle the roads in bullock carts piled high with sugarcane, they pass rows of homes bearing empty door frames - - a village tradition that goes back for generations.
"Years ago, Shani came in the dreams of devotees and told them you don't need to put any doors on your homes," housewife Jayashree Gade told AFP.