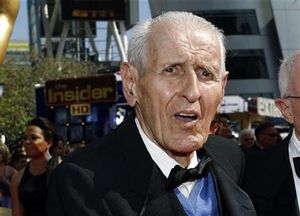 Detroit, Michigan - Assisted suicide advocate Jack Kevorkian, known as "Dr. Death" for helping more than 100 people end their lives, died early on Friday at age 83, his lawyer said.
Kevorkian died at Beaumont Hospital in Royal Oak, Michigan, where he had been hospitalized for about two weeks with kidney and heart problems, said Mayer Morganroth, Kevorkian's attorney and friend.
The Detroit Free Press
reported that Kevorkian, previously diagnosed with liver cancer, died from a blood clot that lodged in his heart.