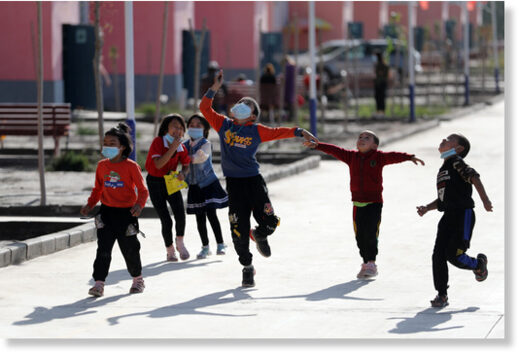 Decreases in the birthrate and natural population growth rate in the Xinjiang Uygur autonomous region in 2018 resulted from the eradication of religious extremism, a report released on Thursday said.
The report on population change in Xinjiang published by the Xinjiang Development Research Center said
extremism had incited people to resist family planning
and its eradication had
given Uygur women more autonomy
when deciding whether to have children.
The changes
were not caused by "forced sterilization"
of the Uygur population, as repeatedly claimed by some Western scholars and politicians, it said.
In a research report released last year, Adrian Zenz, a German scholar, said there had been
a significant drop in the natural population growth rate
in southern Xinjiang in 2018 and claimed that proved China was trying to control the size of the Uygur population.