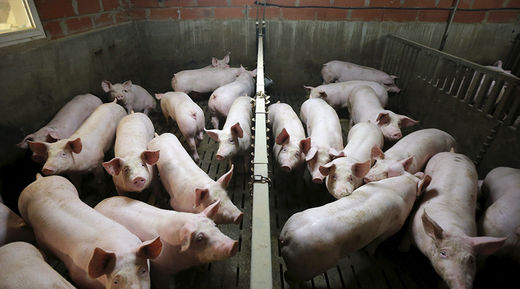 One of China's biggest animal feed producers said it had used a radio transmitter to combat crooks using drones to drop pork products contaminated with African swine fever on its pig farms, as part of a racket to profit from the health scare.
In July, China's agriculture ministry said criminal gangs were faking outbreaks of swine fever on farms and forcing farmers to sell their healthy pigs at sharply lower prices.
And on Thursday, a state-backed news website, The Paper, reported that a pig farming unit of Beijing Dabeinong Technology Group Co Ltd had run foul of the regional aviation authority, as its transmitter had disrupted the GPS signal in the area.