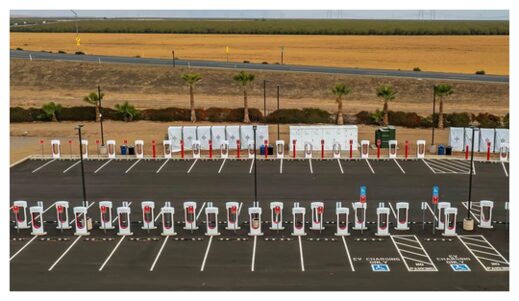 Kevin Killough at CowboyStateDaily.com has done it again, this time with an expose' about what California EV advocates boast is the largest EV charging station in the country, the
Harris Ranch Tesla Supercharging Station
.
Perched at the intersection of Interstate 5 and Highway 198 in California's Central Valley, the Harris Ranch station boasts a total of
98 Tesla supercharger modules.
For all you Texans out there, it's sort of the EV version of a Buc-ee's, only without the Wal-Mart-sized convenience store with all the cool souvenirs.
But the location does sport a Shell gas station on premises, and, as Kevin details in his story, that gasoline station serves not only to fill up all the ICE cars that come along, but also as camouflage for the source of power generation for all those Tesla chargers.