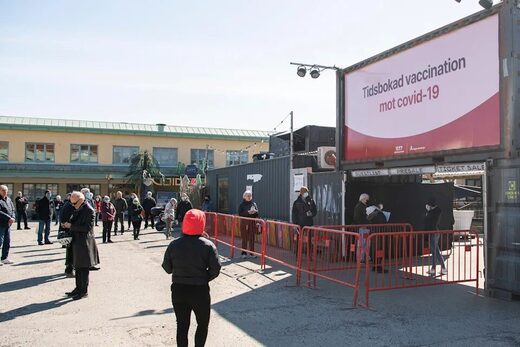 Sweden's government has declined to recommend
vaccinating
children under 12 years old for
COVID-19
after determining there would be little medical benefit for doing so.
The Public
Health
Agency of
Sweden
said in a press release Thursday that the medical benefit for an individual child aged 5-11 who has received a general vaccination against COVID-19 "is currently small," and that while the situation is being "constantly" assessed, it has decided against recommending a general vaccination of children under 12 years for the spring term of 2022.
"With the knowledge we have today,
with a low risk for serious disease for kids, we don't see any clear benefit with vaccinating them,"
Health Agency official Britta Bjorkholm said during a news conference,
Reuters reported
.
Karin Tegmark Wisell, director general of the agency, said an updated guidance would be provided prior to the fall term,
the press release said
.