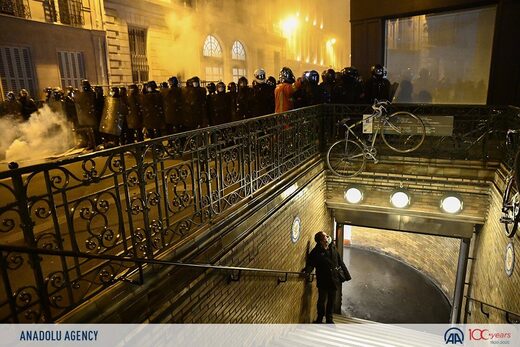 There were violent clashes across France as thousands took to the streets in protest against a controversial proposed all-encompassing "global security law" which would criminalize filming police activity in certain circumstances.
The proposed legislation, currently being debated by the French parliament, seeks
to criminalize photographing or filming the police with intent to cause harm. It would also reportedly give more autonomy to local police, arm more officers nationwide and expand the use of surveillance drones in high-crime areas.
Video shared online purports to show journalists being detained
at Tuesday's nationwide protests, which grew increasingly violent as the day wore on.