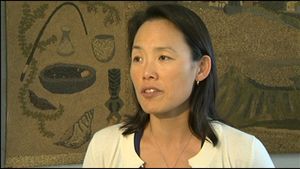 The Department of Health says: it's an outbreak. There are now FOUR confirmed cases of dengue fever on Oahu - with results of 12 more suspected cases still pending. But, health officials are hoping this epidemic can be contained to small numbers.
Hawaii health officials have an all-points bulletin out for the aedes albopictus. It's a type of mosquito that has bitten at least four adults - three from the same family, plus their neighbor - who all live in Pearl City.
"I'd sent a medical alert to all Oahu physicians, letting them know about what we were investigating and to basically heighten their awareness," says state epidemiologist, Dr. Sarah Park.
Health officials don't want to release the specific area in Pearl City because they don't want to give others a false sense of security that the outbreak can't happen elsewhere. In fact, the 12 suspected cases of dengue come from all over Oahu.