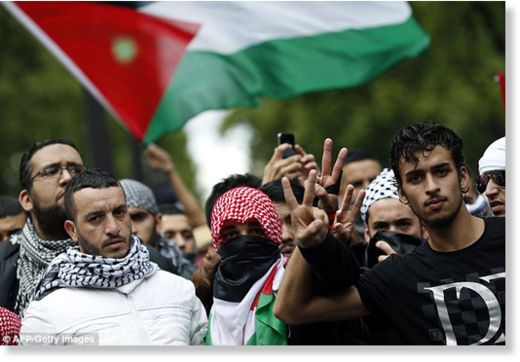 * Move follows violence at protests in Paris last weekend
* Interior Minister Bernard Cazeneuve said there was a 'threat to public order'
* Thousands across France were set to march again this weekend
* Anyone who breaks the ban faces a year in prison and a 15,000 euro fine.
* If they hide their faces the sentence can be increased to three years jail, and a 45,000 euro fine
France's Socialist government provoked outrage today by becoming the first in the world to ban protests against Israeli action in Palestine.
In what is viewed as an outrageous attack on democracy, Socialist Interior Minister Bernard Cazeneuve said mass demonstrations planned for the weekend should be halted.
Mr Cazeneuve said there was a 'threat to public order', while opponents said he was 'criminalising' popular support of the Palestinian people.
Thousands were set to march against the ongoing slaughter in Gaza, calling for an immediate end to hostilities in which civilians including many children have been killed.