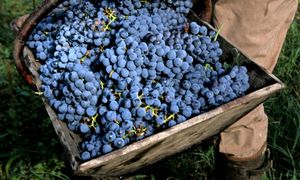 Emmanuel Giboulot to appear before judge in Dijon for refusing to treat vines against insect that spreads devastating disease
A French organic winemaker could face a prison sentence and a hefty fine after refusing to spray his vines with pesticide.
Emmanuel Giboulot will appear before a judge in the city of Dijon on Monday after defying an official order to treat his vineyard against an insect suspected of transmitting a devastating plant disease.
The cicadelle, the leafhopper
Scaphoideus titanus
, is believed to be responsible for the spread of the grapevine disease
flavescence dorée
, which has affected vines in the Côte-d'Or region of Burgundy, where Giboulot produces Côte de Beaune and Hautes Côtes de Nuits wines.
Giboulot claims the pesticide is ineffective and damaging to pollinating insects such as bees, and insists the disease can be fought via more natural means.