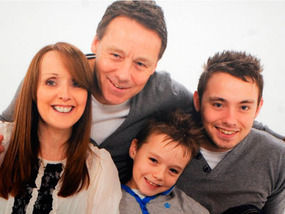 A Young mum who never ­sunbathed has died after developing skin cancer.
Mother-of-two Carmel Smith always wore sunscreen cream in the sun and insisted on sitting in the shade on ­holidays abroad.
Doctors initially said she had a 99.9 per cent chance of survival but they were unable to prevent the cancer from spreading.
Now her devastated joiner husband Mal has urged anyone who fears they may have skin cancer to contact their ­doctor immediately.
Mrs Smith, 44, went to her doctor 18 months ago after noticing a mole on her stomach had changed colour.
Mr Smith, 54, of York, said: "She did the right thing and got it checked out straight away. If anyone has any doubt about a mole, get it checked."