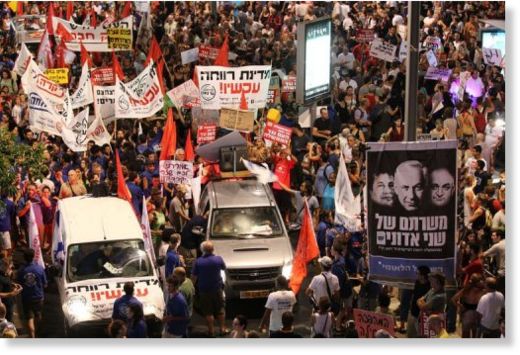 Tens of thousands of Israelis took to the streets in 10 cities across the country on Saturday evening to protest against the high cost of living.
Between 80,000 and 120,000 protesters demonstrated, according to police and media estimates demanding "social justice."
More than 50,000 marched in downtown Tel Aviv, police spokesman Micky Rosenfeld told AFP.
"I came because I cannot make ends meet and taxes end up in the pockets of the rich," one of the protesters, who runs a nursery school, said.
In Jerusalem, 15,000 protesters gathered outside the residence of Prime Minister Benjamin Netanyahu holding up banners that read: "A whole generation wants a future."