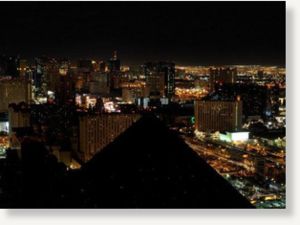 A man committed suicide on Friday by leaping off a ledge at the newly-built Cosmopolitan hotel and casino onto the famed Las Vegas Strip, police said.
Witness accounts place the man on a ledge at either the 6th floor or the 14th floor of the Cosmopolitan, the newest hotel and casino to open on the Strip, Las Vegas Metropolitan Police spokesman Marcus Martin said.
The hotel, which opened to much publicity on December 15, has 50 floors and nearly 3,000 rooms.
Marcus said police received calls that a man, who was not identified, was threatening to jump from the Cosmopolitan at about 4:45 a.m., Martin said.