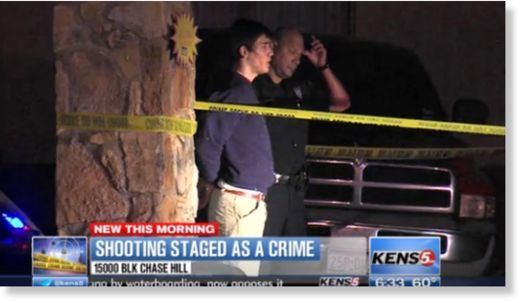 San Antonio police say a woman was accidentally shot in the back late Tuesday night. However, detectives say her friends concocted a robbery story to shift the blame.
The shooting happened in the 15000 block of Chase Hill Blvd. inside of a car just before midnight.
Investigators say three men and two women went to pick up a gun. A 19-year-old man, whose identity has not been released, was reportedly handling the gun recklessly when the gun accidentally went off.
A woman in her 20s was shot in the lower back. The victim was taken to University Hospital where she is listed in stable condition.
Investigators say some of the remaining members of the group suggested to police that a Hispanic male jumped in their backseat and tried to rob them. Officers looked for the fictitious suspect with no luck.
Meantime, officers believe the gun was hidden. After several hours of being questioned, police say they developed information the robbery suspect was not real and that the shooting actually happened among the friends.
The 19-year-old man who allegedly fired the gun is being charged with aggravated assault with a deadly weapon and evading arrest. Another man from the vehicle had an outstanding warrant police said.
Investigators say they recovered the hidden gun.