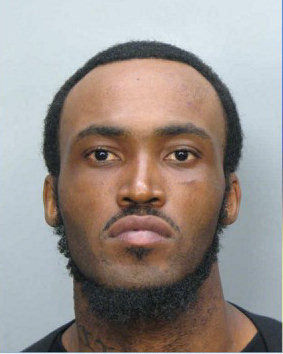 The first images have been released of Rudy Eugene, the homeless man shot and killed by Miami police as he ate another man's face.
Eugene, 31, is thought to have been high on a powerful form of LSD when he attacked another homeless man, ripping off chunks of the man's flesh with his teeth.
Both men were naked at the time of the attack.
The unidentified victim is currently fighting for his life in intensive care at Miami's Jackson Memorial Hospital hospital, after Eugene chewed off up to 80 per cent of his face, including his nose and eyes, in what hospital spokesperson called "some of the worst [injuries] staff had ever encountered."