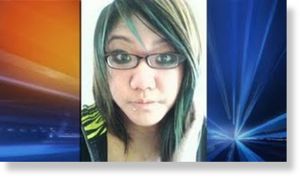 King County prosecutors have charged a 22-year-old man accused of killing Kathy Chou with first-degree murder.
In charging documents filed Monday, prosecutors contend Ezekiel J. Watkins killed the 19-year-old Renton resident on April 18, 2010, then hid her body and evaded detection until his arrest last week.
Describing Chou's slaying as "the brutal and senseless murder of a young woman who posed no threat to him," Senior Deputy Prosecutor Scott O'Toole claimed Watkins admitted to considering luring her to a secluded area where he could kill her.
Watkins, 22, was arrested on July 6 after an alleged accomplice admitted to helping him hide Chou's body the night she was killed. Her body was apparently recovered Saturday evening.
Chou was reported missing the day after she disappeared from her parents' home.
Speaking with investigators, the young woman's parents said she'd returned from a high school field trip earlier in the day, then left home for a walk at 7 p.m.