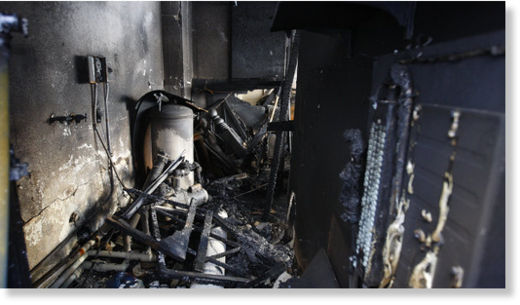 Police in New York are investigating a series of bottle bomb attacks on five houses in the city that followed 53 arson fires across Los Angeles over the weekend,
New York Daily News
said on Tuesday.
The Queens arsons, including one at a mosque, took place within a mile of each other in Jamaica between 8 p.m. and 10:15 p.m. on Sunday, the paper said.
Police are handling the Queens bottle-bombings as possible hate crimes, officials said.
On Monday, police released a sketch of the suspect and dramatic video showing the man hurling a flaming bottle at a private home on 170th St. that doubles as a Hindu place of worship.
New York Mayor Michael Bloomberg condemned the attacks in Jamaica.