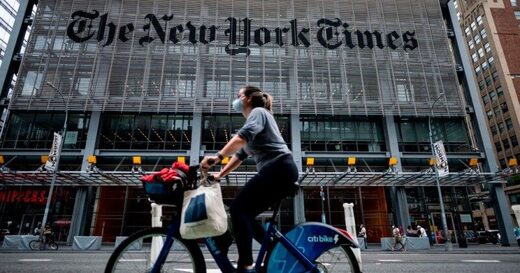 Lobbies Twitter & Facebook to censor information about elite agenda.
On the same day that the World Economic Forum heralded "The Great Reset" as a positive way to build "future resilience to global risks," the New York Times declared the entire thing to be a "conspiracy theory."
Yes, really.
The NYT was apparently upset that "The Great Reset" was trending on Twitter and published an
article
declaring it to be "A baseless conspiracy theory about the coronavirus."