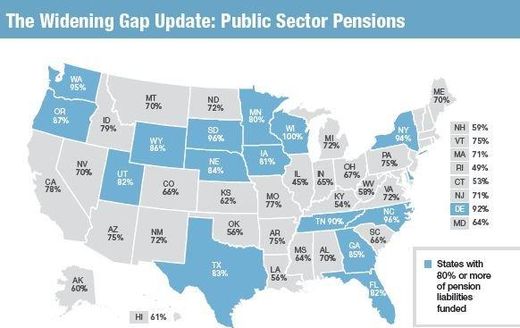 State governments face a
gap of more than $1 trillion between what they say they will provide public workers in retirement benefits and what they actually have
in their coffers, according to a study released Monday.
The report, from Pew Center on the States, finds that the gap has widened considerably in recent years, as states have been slammed by investment losses stemming from the 2008 financial crisis and budget crunches caused by the recession.
As of the 2010 fiscal year, the study found that states have about $757 billion less than they need for pension obligations. The states have about $2.31 trillion set aside, the report found, but their liability is about $3.07 trillion.
In addition, the report found that states have a health care liability of about $660 billion, but have set aside only $33.1 billion for those benefits. That leaves a $627 billion gap.