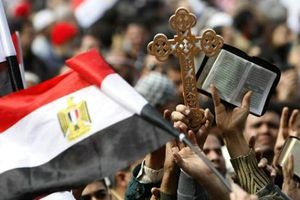 Cairo -- A majority of Egyptians believe laws in their country should observe the teachings of Islam's holy book, the Quran, according to the results of an opinion poll by a U.S.-based research center.
The results also show that Egyptians, who have shifted toward religious conservatism over the past 40 or so years, are open to the inclusion of religious parties in future governments. Only a minority, however, sympathize with fundamentalist religious parties, according to the results.
Overall, the results of the poll paint a picture of Egyptians as a people who prefer religious moderation over extremism and prize democratic values even if they come at the risk of some political instability.