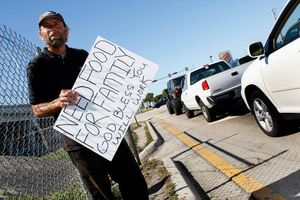 Yesterday, it was announced that an astounding 1 in 6 Americans are living in
poverty
. President Obama's response? To demand a tax on donations to soup kitchens and other charities that help people desperately in need.
The President's proposal will impact approximately 40% of all the tax deductible contributions, and essentially penalize soup kitchens, hospitals, and churches that provide essential services to those who need them most
. It's no wonder this tax hike has been rejected on both sides of the aisle.