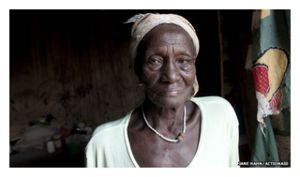 Kukuo, Northern Ghana - When misfortune hits a village, there is a tendency in some countries to suspect a "witch" of casting a spell. In Ghana, outspoken or eccentric women may also be accused of witchcraft - and forced to live out their days together in witch camps.
A rusty motorbike speeds across the vast dry savannah of Ghana's impoverished northern region, leaving a cloud of reddish dust in its wake. Arriving at a small group of round thatched huts, the young motorcyclist helps his old mother to dismount to begin her new life in exile.
Frail 82-year-old Samata Abdulai has arrived at the village of Kukuo, one of Ghana's six witch camps, where women accused of witchcraft seek refuge from beating, torture or lynching.
The camps are said to have come into existence more than 100 years ago, when village chiefs decided to establish isolated safe areas for the women. They are run by
tindanas,
leaders capable of cleansing an accused woman so that not only is the community protected from any witchcraft but the woman herself is safe from vigilantes.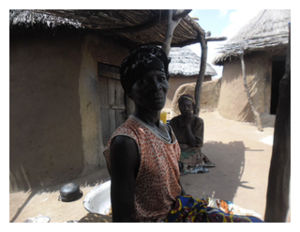 Today they are still run by local chiefs, and accommodate up to 1,000 women in spartan huts with no electricity or running water, and roofs that leak.
For water, the inhabitants of the Kukuo camp walk three miles each day to the River Otti, struggling back uphill with heavy pots of water. It's an intolerable way for an elderly woman to live, but it's a life they are prepared to endure so long as they are safe.
They survive by collecting firewood, selling little bags of peanuts or working in nearby farms.
Samata lived some 40km (24 miles) away in the village of Bulli. There she spent her autumn years caring for her twin grandchildren while her daughter worked in the fields.