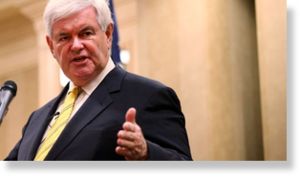 Republican presidential candidate Newt Gingrich said Thursday that it was good life experience for children as young as five or six to have a job.
For more than a week, the candidate has been talking about the virtues of child labor, calling current restrictions "truly stupid."
"I got a little controversy going a week ago because I suggested that children could work," Gingrich told a forum with local business leaders in Greenville, South Carolina Thursday.
He explained that a successful young woman had told him that her grandfather had paid her to run errands at the age of five. He also gave the example of a father that paid his 6-year-old son to help him wash the car and clean up the yard.