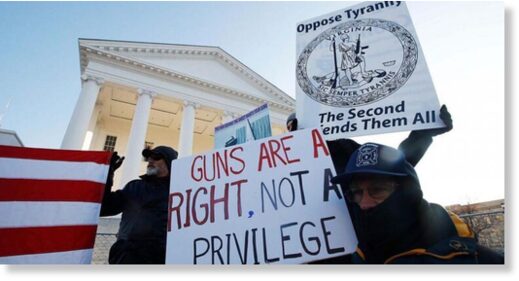 If there is one Holy Grail target that the political left obsesses over more that anything else, it is getting their hands on the 2
nd
Amendment and molding it to their will or erasing it forever. The pursuit of American gun rights is paramount to them, beyond critical race theory, beyond gender politics, even beyond the abortion debate. The problem for them is that ever since the Obama era they have consistently hit a brick wall in terms of convincing the general public to give another inch of ground when it comes to gun control.
To be sure, there are many reasons for this that coincide. First, the credit crash of 2008 opened many people's eyes to the possibility that the economic systems we take for granted today could disappear tomorrow. Gun rights were no longer a matter of "tradition," but a matter of necessity. If the system breaks down and emergency services are overwhelmed or disappear then the only person you can rely on to protect your family is you. Mortal realities always win over emotional and reactionary demands. In other words, the benefits of individual self protection greatly outweigh any potential risks of criminality or abuse.
Second, the advent of the covid mandates, lockdowns and the blatant attempts to implement vaccine passport tyranny upon half the population of this country yet again reinforced the idea that gun rights are more important than ever. Without the unified refusal to comply by conservatives and some moderate Americans, it is highly likely that our nation would be in the same situation as China is right now - A pointless cycle of lockdowns, authoritarian denial of basic services for people that refuse to submit to a highly experimental mRNA vaccine, and even worse supply chain disruptions and financial instability than we already have.

Comment: Although some, like Mathew Ehret, think that the recent, extreme, lockdown in Shanghai may have had much more to do with the possibility of a biological weapon dispersed there by the West; and a new Covid outbreak used as the cover story by the Chinese government.