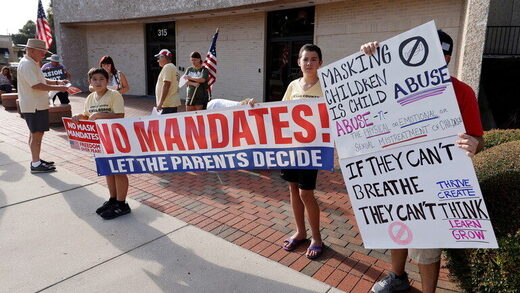 A Florida school district has altered its mask mandate to include a "parental opt-out," a change it says is due to falling Covid-19 cases. However, it also follows allegations of child abuse.
Brevard County Schools announced this week the mask mandate change was always part of its plan and comes as the county sees a reduction in Covid-19 cases this month.
"This is exactly how the mask mandate was supposed to be used," the county school board chair, Misty Belford, said in the announcement.