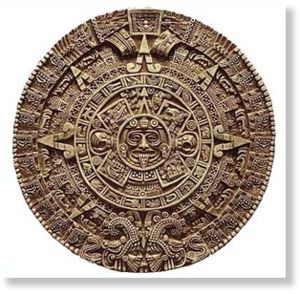 Only a year is left before Dec. 21, 2012, when some believe the Maya predicted the end of the world.
While some doomsday theorists may suggest putting together survival kits, people in southeastern Mexico, the heart of Maya territory, plan to throw a yearlong celebration. And to make a profit while they party.
Mexico's tourism agency expects to draw 52 million visitors over the coming year just to the five states richest in Maya heritage. Mexico as a whole is expected to lure just 22 million foreigners this year.
It is selling the date, the Winter Solstice, as a time of renewal. Most Mexican archaeological authorities say that the 2012 reference on a 1,300-year-old stone tablet only marks the end of a cycle in the Mayan calendar, not an apocalypse.
"The world will not end. It is an era," said Yeanet Zaldo, a tourism spokeswoman for the Caribbean state of Quintana Roo, home to Cancun. "For us, it is a message of hope."