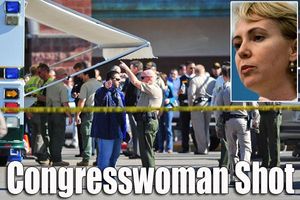 A tragic event unfolded this weekend in Tuscon, Arizona when a political assassination attempt was made on the life of Representative Gabrielle Giffords. Several innocent people were killed and many more were injured. Our hearts go out to the victims.
We have been watching events unfold and looking for patterns that can help explain what caused this terrible act of violence and to discourage further escalations in domestic terrorism.
We see this event as a teachable moment in two respects. Firstly, it is clear that hate speech directed toward large groups of people (especially the villification of liberals, Jews, Muslims, and immigrants) adds legitimacy to the violent acts committed by unstable individuals. Hate speech should never be condoned, as it has been for years now by prominent public figures in the conservative movement.
Secondly, the unfolding media coverage offers a rare opportunity to watch political framing in action. We have a highly contentious event that is already being framed in a manner that conceals systemic causes. This provides us with an opportunity to watch agendas getting set in place and politically motivated interpretations established as the norms.