Julian Assange has been caught up in an anti-Semitism row after allegedly accusing a group of journalists of a 'Jewish conspiracy' against his website WikiLeaks.
In the current edition of satirical magazine Private Eye, editor Ian Hislop wrote that Assange called him to complain about a previous piece on WikiLeaks contributor Israel Shamir.
Shamir is a Siberian-born writer and commentator who is recognised as a Holocaust denier and has been called 'a rabid anti-Semite' by Stephen Pollard, editor of The Jewish Chronicle.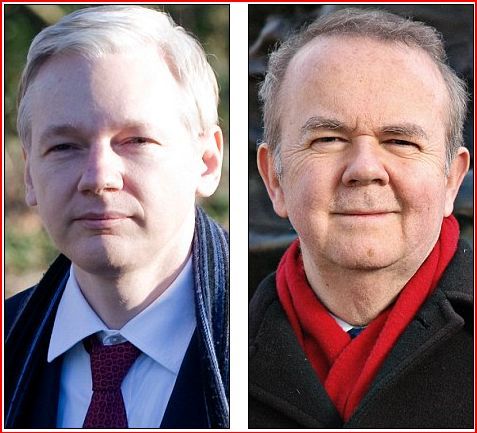 In the week that fashion designer John Galliano was sacked by Christian Dior over alleged anti-Semitic remarks made in a Paris bar, Hislop claims Assange told him he should be ashamed of himself for being part of an international smear campaign against WikiLeaks.
Stating that the Private Eye piece was an attempt to cut off any funding the website receives from the Jewish community, alleged Hislop, Assange claimed that Private Eye was 'part of a conspiracy led by the Guardian which included journalist David Leigh, editor Alan Rusbridger and John Kampfner from Index on Censorship - all of whom "are Jewish".'
'I pointed out that Rusbridger is not actually Jewish, but Assange insisted that he was "sort of Jewish" because he was related to David Leigh (they are brothers-in-law),' wrote Hislop.